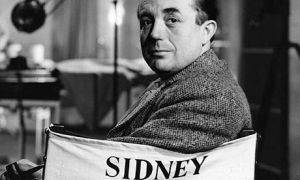 We know Sidney Gilliat was born in Edgeley and some think they know which street it was, but we don't have a specific address.
If we could determine the address, it might become a candidate for a blue plaque.
Sidney Gilliat
(February 15, 1908 – May 31, 1994) was a film director, producer and writer. He worked with Hitchcock. Of all his films, it is probably as producer, then finally as director, for four St Trinians films for which he is most famous.